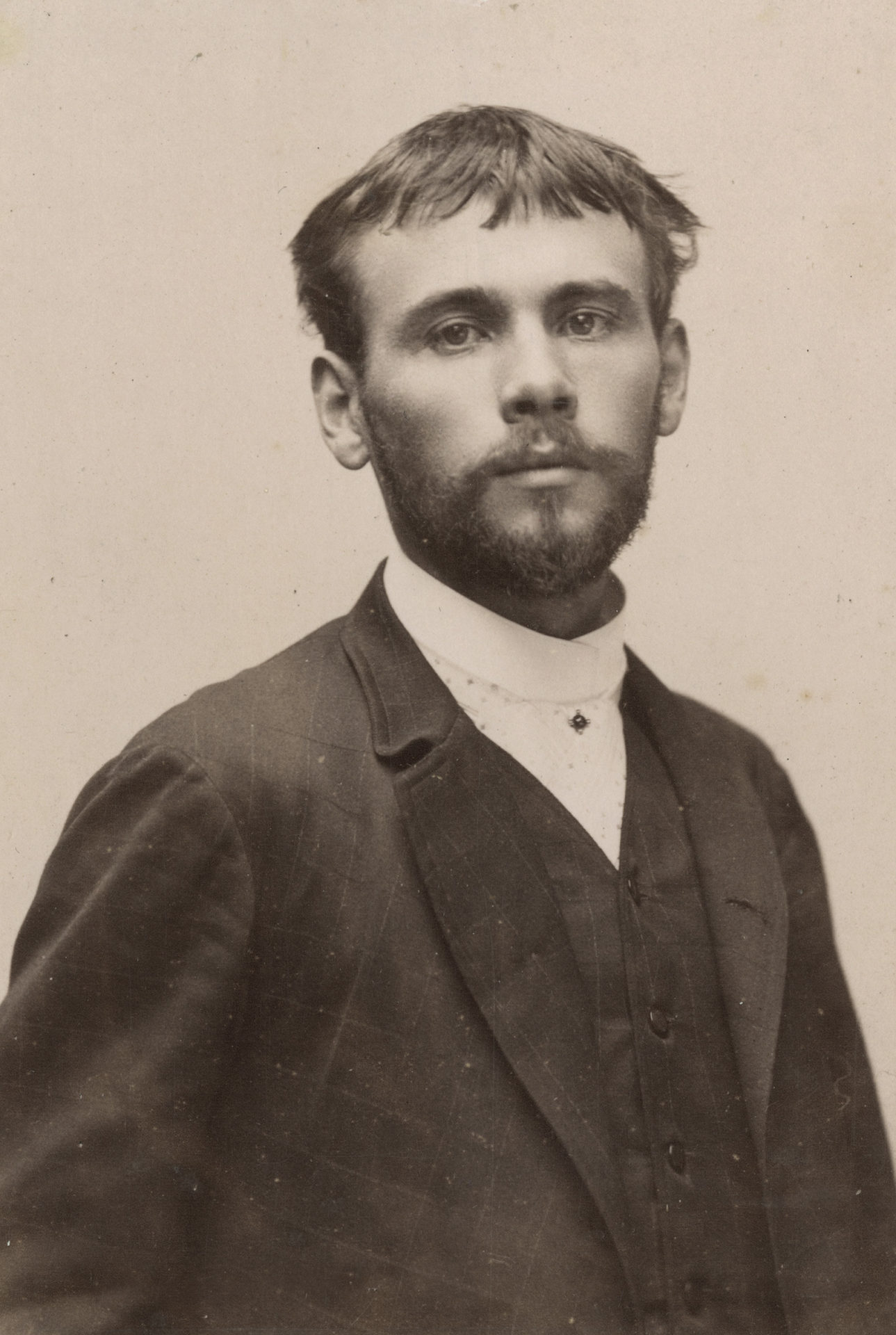 Gustav Klimt at the age of twenty-five, 1887
©Belvedere, Vienna
Gustav Klimt
Orpheus and Eurydice (Allegory of Poetry),
St. Cecilia (Allegory of Instrumental Music),
Mark Antony and Cleopatra (Allegory of Opera)
Love, Death, Ecstasy
The paintings were named differently and the latest interpretations of the iconographic programme revealed which specific characters and scenes were involved.
Consensus was reached on their naming taking into account the main protagonists they portray, although in 1885, after being placed on the vault of the theatre, they were mentioned in newspaper articles testifying to the event as allegories of concert, religious and battle music. However, this is not entirely in line with the purpose of the building for which they were made.
At this stage, Gustav Klimt was already thinking in a more modern way in comparison to his colleagues. He believed that the time was ripe for an artistic transformation. In his view, the theatrical illusionism of artistic methods from the earlier styles were in collision with artistic authenticity. The paintings in Rijeka still have a very pronounced narrative but with more clearly emphasized formative principles of symbolism, which reached its peak at the end of the century and at the time when he created his first Secession works.